This weekend was filled with book-related events for me. First, I went to the signing of Mockingjay with Suzanne Collins like my post below says (and where you can enter to
win your own signed copy!
) And the next day I went to a book festival!
At the festival, I got to watch a debate between Team Zombie (Carrie Ryan, Scott Westerfeld, & Justine Larbalestier) and Team Unicorn (Holly Black, Diana Peterfreund, & Kathleen Duey)
I really wish I had taken video of the debate because it was hilarious! I especially enjoyed when Scott Westerfeld read excerpts out of zombie and unicorn books and the voices he did while reading them. All of the author were wonderful and funny.
(I know, this isn't really a good photo at all. Sorry)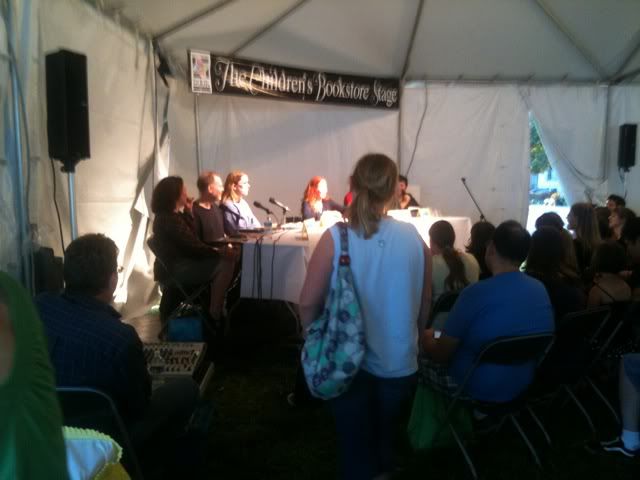 I also got to pick up a copy of Zombies vs Unicorns, which I can't wait to start reading. Sounds awesome! And they were all kind enough to sign books for everyone too. I was able to get that book signed by all of them along with my copies of The Forest of Hands and Teeth & The Dead-tossed Waves signed by Carrie Ryan too! Yay! I also gave her a little mini art picture thing of
this sculpture
that I did because I loved the books so much.
Anyway, go check out their books! I haven't read all of them yet, but I definitely plan on it. All of their books sound amazing!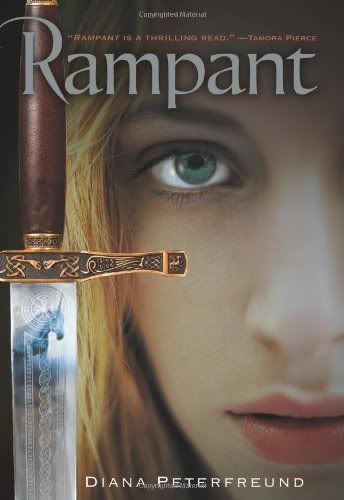 So, friends, did you guys do anything fun or special this weekend? Looking forward to any books coming out or read anything that you thought was simply amazing?
Oh, and...Team Zombie!