So, for those of you who don't know there is a book called Nightshade coming out soon. I've mentioned it before in an earlier post and about the marketing campaign going on with it as well, which I think is a lot of fun and an intriguing way to promote a book.
A couple weeks ago, I got an email asking if I wanted to take part in the campaign. All I had to do was give my mailing address and they'd sent me something related to the book. Well, after seeing the first round of marketing packages that were sent out (which you can view
here
. Thanks to Tynga over at
Tynga's Reviews
who was sent one of them along with a bunch of other people) I definitely wanted to join in on the fun! So here was my package!
Wrapped up for me was this old book with two pages bookmarked in it.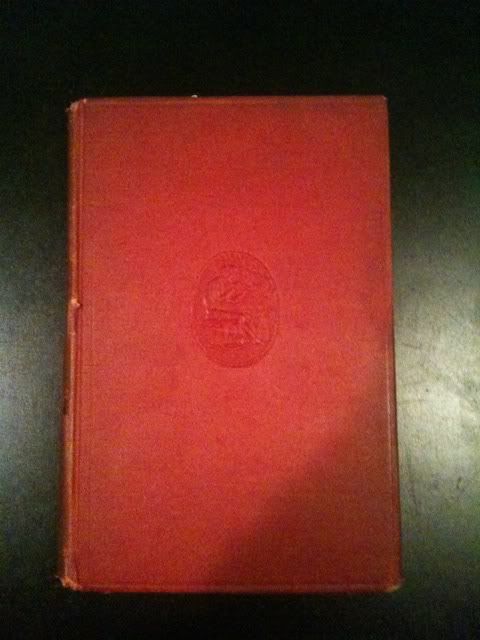 The first page looks like this.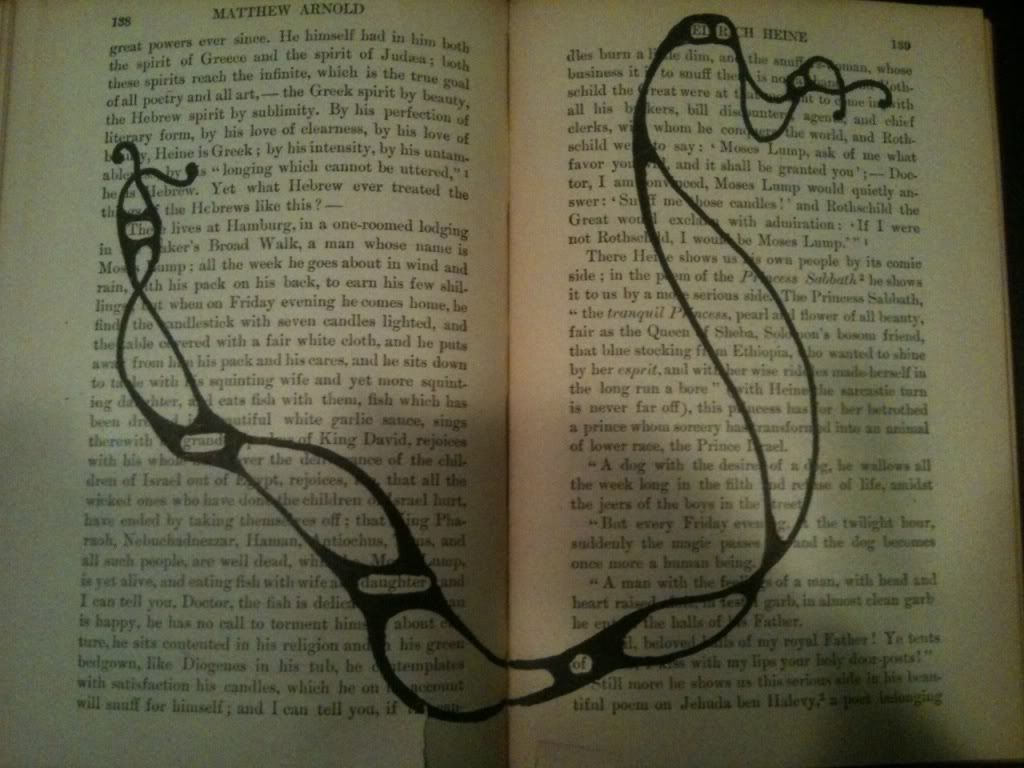 If you can't see the pattern that is circled, it says, "The grand daughter of Eira" (or at least I think it's saying Eria).
And the second one is:
Which I think says, "Marise Bane"
So these are just a couple of the clues to the story from Nightshade which comes out October 19th. For a description of the book, click on the picture of Nightshade and to see all the videos and clues check out
Shay Doran's page
or his
facebook page.