Happy Independence Day everyone! Just thought I'd update saying what was going on with me lately. Sorry I haven't update or posted anything in a little while. Summer school is starting Tuesday so I've been back to work this last week and I've also started a new writing project so that's been consuming me when I haven't been reading...and I've been reading a lot! So here's a short, little review of one of the books I just read. Also, forgive any spelling/typing errors on my part. I'm just making this quick b/c I have so much to do today for the 4th! Have a wonderful day!
Wings by Aprilynne Pike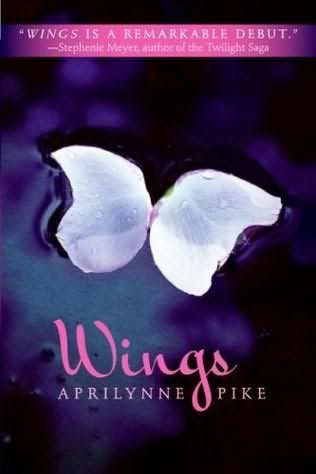 Book Description:
Laurel was mesmerized, staring at the pale things with wide eyes. They were terrifyingly beautiful—too beautiful for words.
Laurel turned to the mirror again, her eyes on the hovering petals that floated beside her head. They looked almost like wings.
In this extraordinary tale of magic and intrigue, romance and danger, everything you thought you knew about faeries will be changed forever.
Review:
This was a great faery story! It had a creative twist on the traditional idea of faeries and I liked the storyline. It kept me intrigued throughout the book and when I was finished I immediately went out the next day and got the second in the series, Spells. There were times in the book where I just wanted to shake Laurel because she was annoyingly making the wrong choice, but what kind of character would she be if she didn't ever mess up? An unbelievable one right? And then the book would just be boring. I also enjoyed the other characters especial Tamani. So all in all, I loved the book, loved the sequel, and am anxiously waiting for the next one, Illusions, set to come out August 8th 2011 and then also the last one!