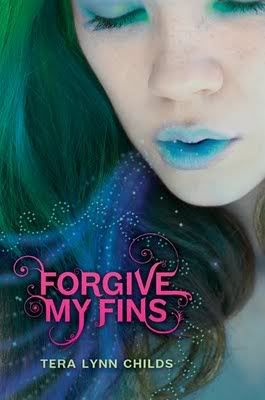 Book Description:
Lily Sanderson has a secret, and it's not that she has a huge crush on gorgeous swimming god Brody Bennett, who makes her heart beat flipper-fast. Unrequited love is hard enough when you're a normal teenage girl, but when you're half human, half mermaid like Lily, there's no such thing as a simple crush.

Lily's mermaid identity is a secret that can't get out, since she's not just any mermaid – she's a

Thalassinian

princess. When Lily found out three years ago that her mother was actually a human, she finally realized why she

didn

't feel quite at home in

Thalassinia

, and she's been living on land and going to

Seaview

high school ever since, hoping to find where she truly belongs. Sure, land has its problems – like her obnoxious, biker boy neighbor Quince Fletcher – but it has that one major perk – Brody. The problem is, mermaids

aren

't really the casual dating type – when they "bond," it's for life.

When Lily's attempt to win Brody's love leads to a tsunami-sized case of mistaken identity, she is in for a tidal wave of relationship drama, and she finds out, quick as a

tailfin

flick, that happily-ever-after never sails quite as smoothly as you planned.


Review:
So, I just finished reading this and I liked it. It was a quick and fun read that I think makes a great summer read. The book is a mix of cute and snaky that is blended together nicely. The story is just a teen love story with (obviously) a mermaid twist. I liked the interaction between Lily and Quince a lot, but probably just past halfway through the book I thought it was a little

repetitive. Just the same situation for a little too long. All in all though, it was a fun and light read that I enjoyed and I'm looking forward the the sequel Fins are Forever that is set to come out sometime in 2011.